R.James Hardware has a gardening and irrigation department that stocks more then you would think. We cater for the DIY home owner, handyman as well as Landscaping contractor.
We sell the most popular products like Gardena hose fittings and Lasher garden tools, selling materials from only the very best suppliers and manufacturers, which most are proudly South African like Lasher Tools.
For the garden we carry items like wheelbarrows, forks, spades, rakes (both soft and hard) for both the avid gardener or contractor.
On the irrigation side we stock just about every connection and fitting the average home owner or contractor would need. We have piping, pipe connectors and fittings, couplings to downsize or up-size fittings, sprinkler connections, sprinklers, micro jets just to name a few.
Garden path stepping stones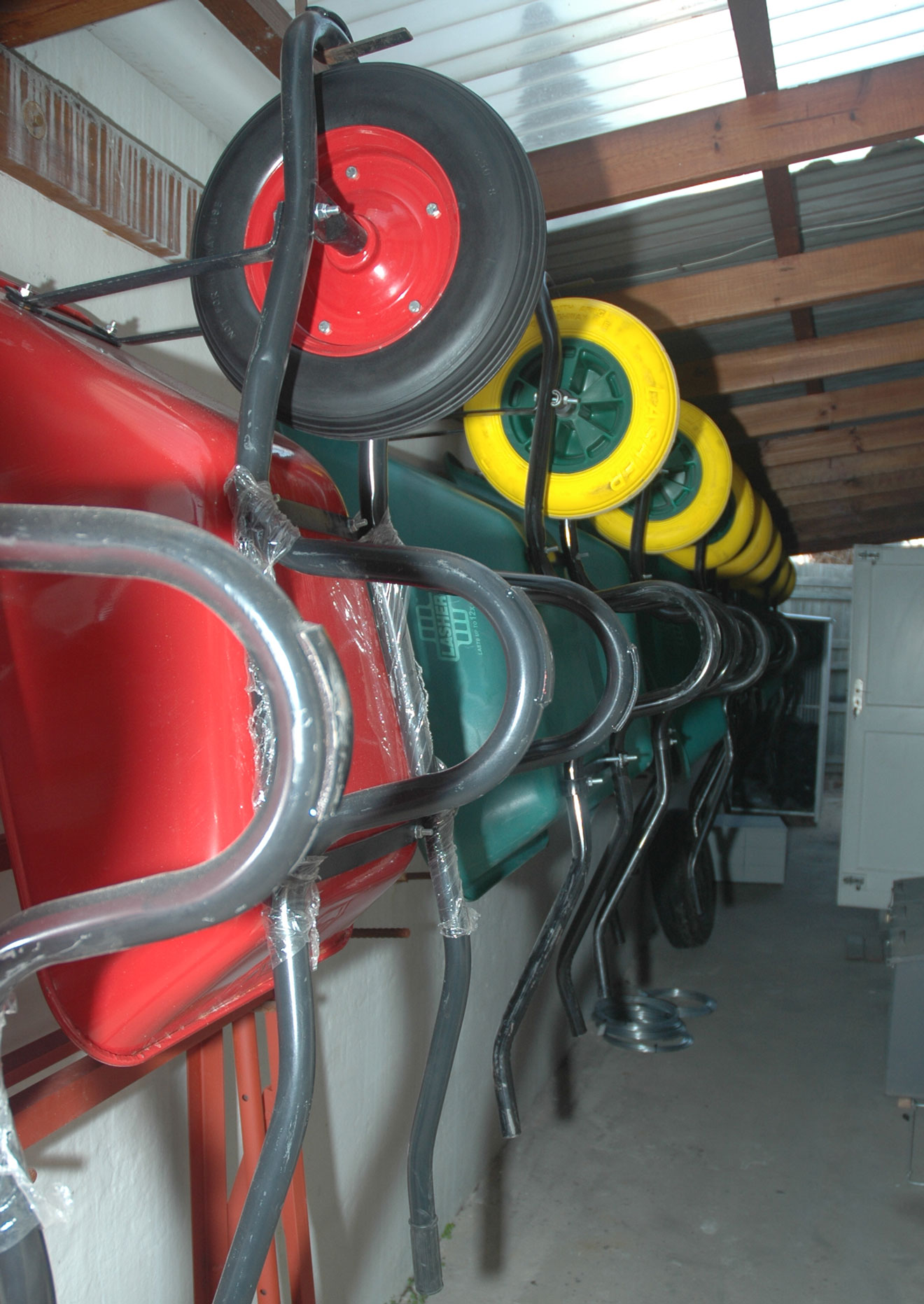 At R.James Hardware we have good quality wheelbarrows for both the DIY person, gardening enthusiast, Landscaping Contractors as well as for building contractors.
Our Garden wheelbarrows are made out of plastic which makes them light and easier to move around, perfect for the avid gardener. While our steel wheelbarrows are stronger and heavy for carrying cement, bricks and stone around. We also stock replacement wheelbarrow wheels and tires.
We are pleased to say that we stock Lasher wheelbarrows that are a Proudly South African product.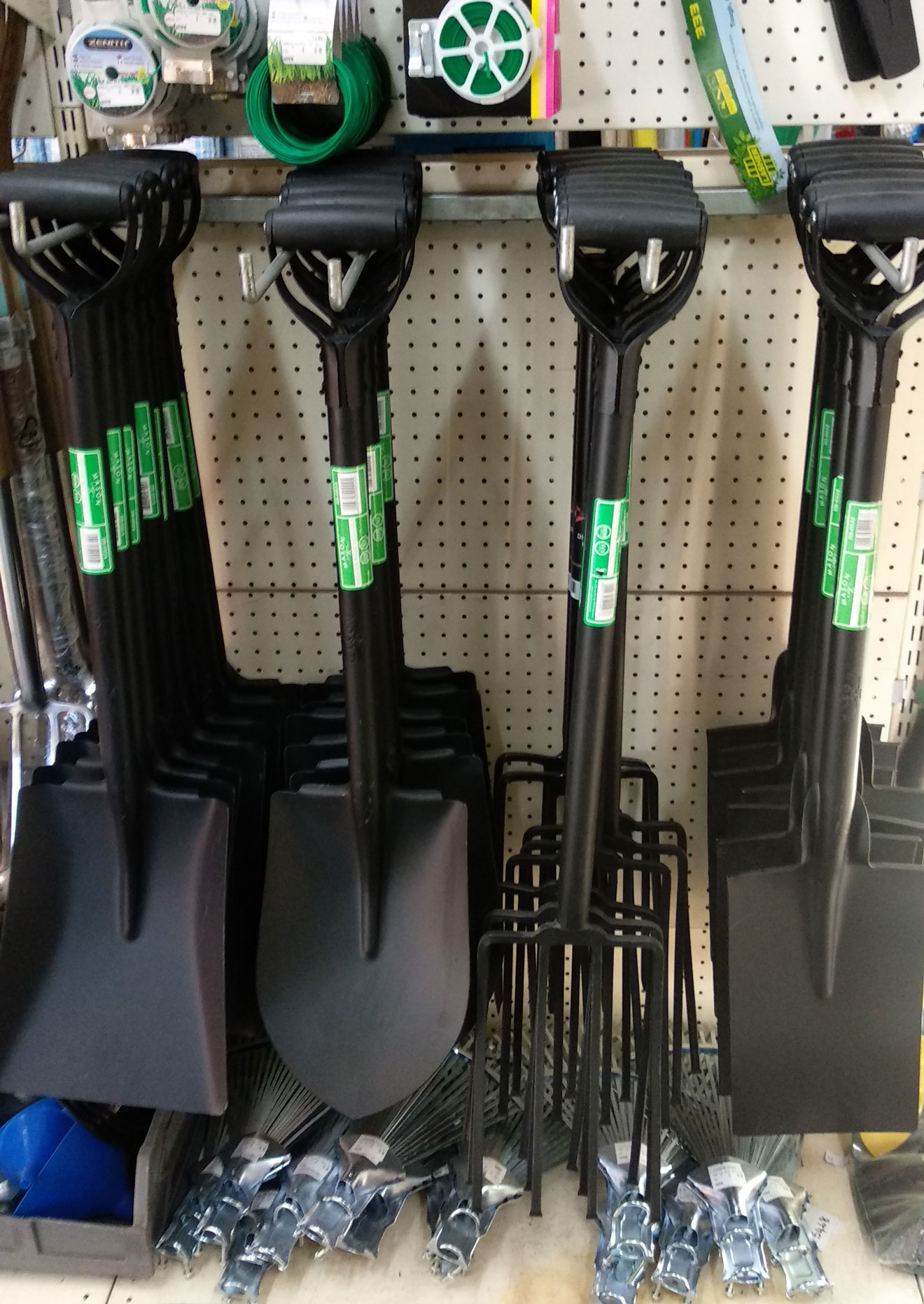 At R.James Hardware we have a good variety of garden spades and heavy duty  builders spades and forks. Can be used for both the DIY person, gardening enthusiast and building contractor.
We are pleased to say that we stock Lasher spades and forks that are a Proudly South African product.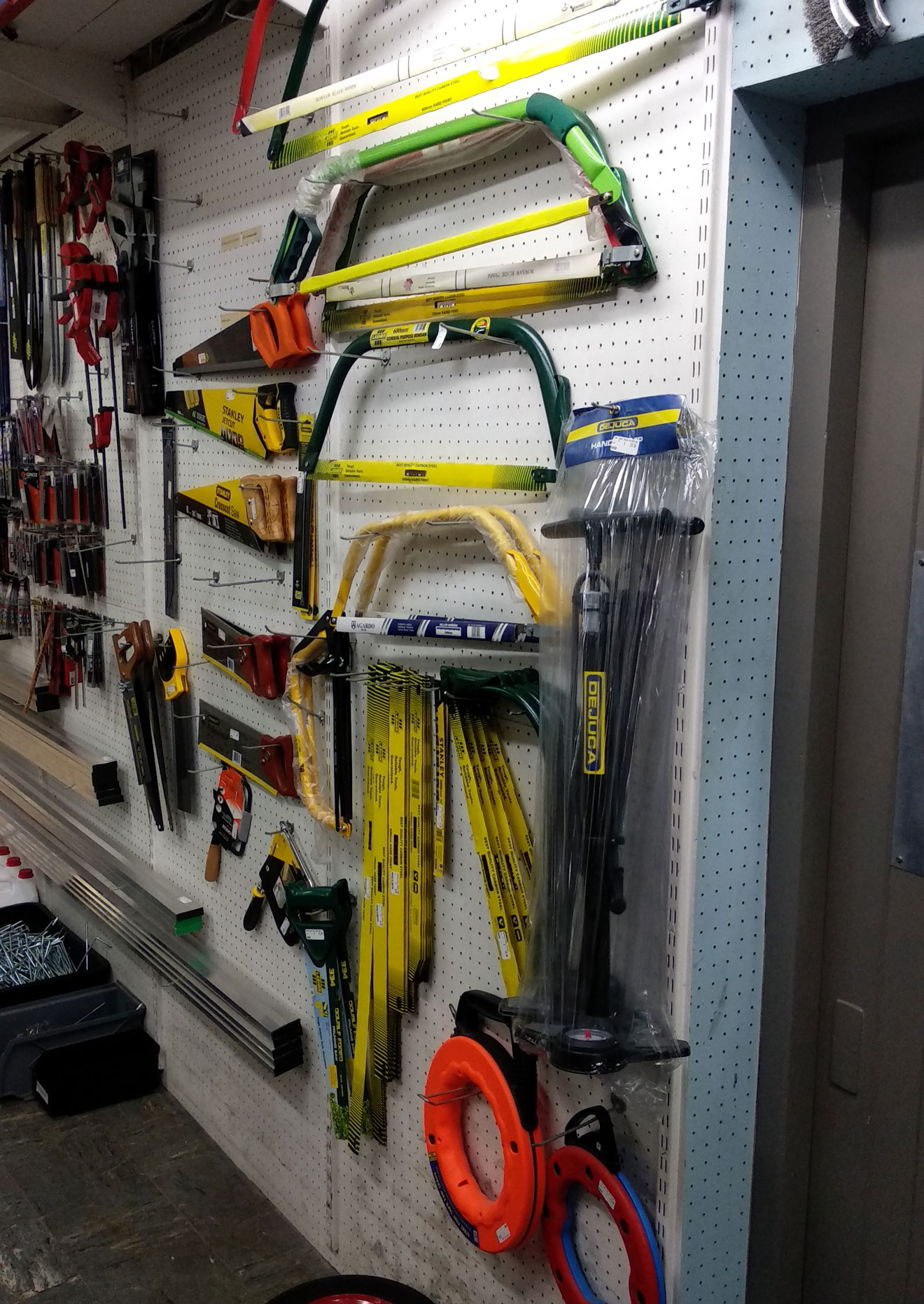 R.James Hardware stocks various garden and wood saws. Perfect for any DIY person and gardening enthusiast.
We also stock replacement saw blades.
Gardening is a work of the heart.
Walking through R.James you will find just about all the garden and irrigation items you will need. Not everything is on the floor or in plan site, but If you ask one of our friendly employees we are bound to be able to assist you.
We find that trying to keep everything on our shelves,  just doesn't help most customers and we believe that the best way to find a solution is to offer personal help and advice.
…nothing beats personal one on one service !
Our garden section has everything to get you started, we even carry pumps to pump up that flat wheelbarrow tire. And yes we do stock wheelbarrows which are in the shop just not in the front display area.
Our irrigation section is really vast and we are confident that you will get all the items you are looking for. You may just leave with something that you needed but didn't know until you came across it in our shop.

Hassan Mahomed
Very friendly, knowledgeable and helpful staff

Dannyboy Tshona
Always got VIP service from Andre👌 keep up the good work man.


Damion Nobel
Convenience and friendly staff makes them a pleasure to visit


Bendre Molotov Meyer
Wow excellent service and friendly staff an good combination. I would recommend anyone to purchase products there.
